NOTE: DESPITE NOT BEING ACTIVELY SUPPORTED THIS SHOULD STILL WORK ON THE NEWER VERSIONS OF UE4 AND IT WILL BE UPDATED IN THE FUTURE
Get it here

This is a set of menus for you to adapt and edit for you own uses.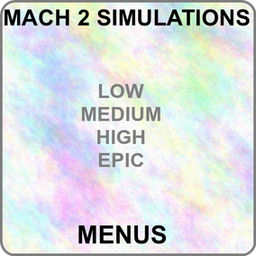 It contains a main menu, credits, pause menu and settings menu.
The main menu allows access to the credits and settings menu, as well as a node for you to set up your own start logic.
The pause menu also gives access to the settings menu and allows you to change settings in game, quit to main menu or quit to desktop.
These are a starting point for your own menus and are easy to customise to your own UI Layouts.
You can watch the video bellow to see it in action
You Can View the documentation here
NOTE: THIS IS NOT A GAME, THIS IS A DEVELOPMENT TOOL